Photo Printing App for iPhone and iPad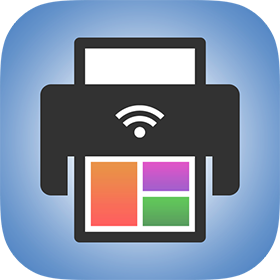 With this app, you can print multiple photos the size you want together on one page.
1. Select the photos you want to print
2. Define the desired print size in millimeters, centimeters or inches for each image
3. Select the printer
4. Start the printing process
The app takes care of the rest and places the images space-savingly and efficiently on the printing paper. If not all pictures fit on one sheet, several pages will be printed. When defining the print size, the current image can be cropped and edited with a powerful image editor. In the free version, printing is limited to four images. This limitation can be removed as well as advertising via in-app purchases.
Screenshots